Famous for its beaches and snorkelling, the Mexican island of Cozumel is a gem which offers something for everybody. As there is so much to do, it made sense to pick the top 10 things to do in Cozumel, although there is so much more to this magnificent island. So whether you're staying at a hotel or taking a Caribbean cruise, take note and add at least one of these fun elements to your Mexican trip.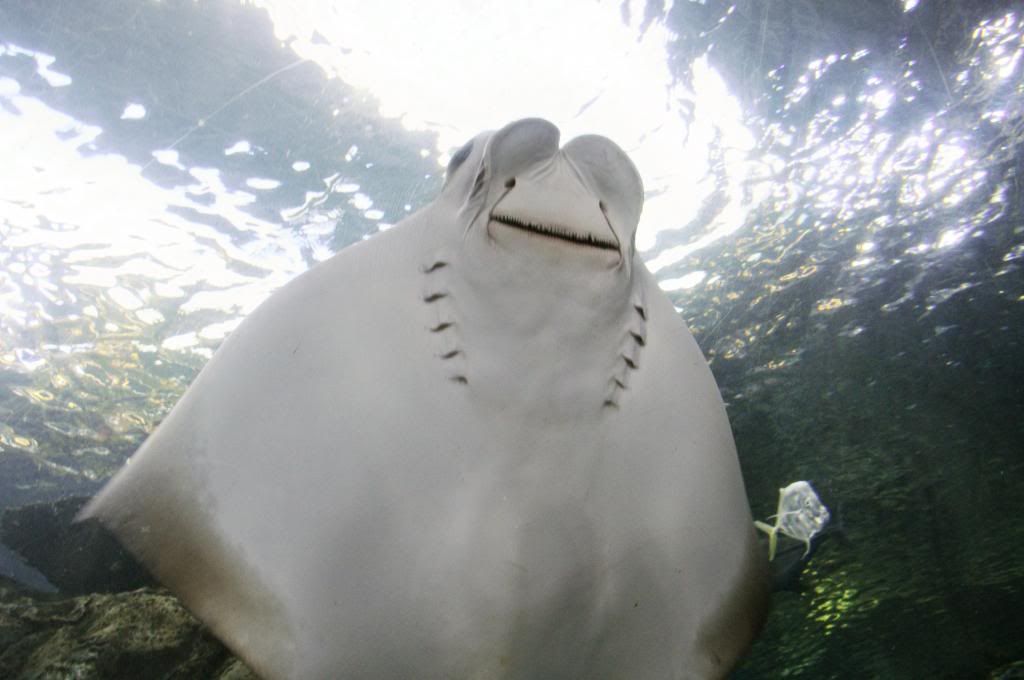 Stingray Beach
If you want to enjoy the benefits of the scuba diving experience but don't want the price tag or heavy gear, Stingray Beach is located in San Miguel and lets you get up close and personal with stingrays. The rays are magnificent, kind and friendly and you will be able to swim amongst them and even touch these tranquil creatures.
Palancar Beach
Palancar Beach has to be one of the best all-round beach spots on Cozumel and is ideal for water sports such as snorkelling, sailing, diving and kayaking.  The beach is a more authentic and less crowded attraction than some of the other attractions where people taking Cozumel cruises might end up booking excursions to. There are some great restaurants nearby and there is also the opportunity to rent a dive charter.
Faro Celerain Eco Park (Parque Punta Sur)
The Faro Celerain Eco Park is ideal for wildlife and sprawls across the southern tip of Cozumel. In its 2,500 acres you can find a variety of indigenous species including sea turtles, crocodile and exotic birds. There are calm waters at Laguna Colombia where swimmers can swim as the surf is not as strong as on the rest of the island. You'll find that there are other attractions to see in this park, such as the El Caracol Mayan ruins and also the Faro Celerain Lighthouse complete with a small maritime museum.
Discover Mexico Park
The Discover Mexico park houses scale models of some of Mexico's most popular attractions such as the Metropolitan Cathedral of Mexico City and the Mayan ruins of Tulum. There are even opportunities to gain cultural insights which include a very popular Tequila Tasting Tour and tortilla making demonstrations. If you are short of time but want to find out more about Cozumel and Mexico, then the Discover Mexico Park is a great place to pay a visit to.
Punta Molas
Some people just want to escape the buzz of Cozumel's tourists – Punta Molas is a great place to do this. It is situated on the northeast end of Cozumel Island and marked by some small ruins and a deserted lighthouse. You really can experience a different side of Cozumel at Punta Molas and make sure that you go to the top of the lighthouse to take advantage of some stunning views of the whole island.
El Cedral
El Cedral might not be as impressive as some of the other Mayan ruins along the Yucatan Peninsula it offers visitors a glimpse into the area's past. The site dates back to around 800 A.D and is about the size of a small house. There aren't any on-site shops or restaurants but you can usually find a few merchants selling souvenirs, refreshments and other such items.
Cozumel Museum
You can find the Cozumel Museum in downtown San Miguel and is a great place to visit if you wish to know more about the history of Cozumel. It was once a luxury hotel and is now home to exhibits on local development, conservation issues and the island's ecosystems. There are Spanish and Mayan artefacts as well as exhibits on Cozumel's modern cultural and economic development.
Chankanaab National Park
There is so much to do at Chankanaab National Park so if you are looking for some fun in the sun then make sure you pay it a visit. There's a zip line, rock climbing, scuba and snorkelling, a historic walking trail and some delicious food so there is something for everyone to enjoy. The National Park is stunning and has a lagoon with clear waters, a beach and a botanical garden for those looking for something a bit more sedate. Chankanaab is also home to Dolphin Encounter which is something to add into your time spent in the park if you are so inclined.
San Gervasio Ruins
The San Gervasio Ruins are a Mayan site and are maintained by the agency involved in the maintenance of the surrounding State Park. The park itself is a wildlife refuge and the local iguana population is pretty used to human interaction. It is suggested that you do not hire a 'tour guide' at the archaeological site as they are not employees of the Mexican Institute of Anthropology and History and the Foundation for Parks and Museums of Cozumel.  You can buy various guide pamphlets instead which will save you money.
Playa Mia Grand Beach Park
Playa Mia Grand Beach Park is another location with lots of attractions and services to take advantage of. You may be able to book a trip here whilst on a Caribbean cruise or through your hotel so have a look out for discounted entrance. Why not relax on a white sandy beach, in hammocks or have a swim. There are also opportunities to kayak or sail in boats as well as many more options such as Mexican cooking classes – such fun for all of the family!
Whatever you choose to do on your visit to Mexico, make sure that you have fun and that it is packed full of adventure!